NORDIC FOS floor heating panels - the number one choice for private consumers

New floor heating panels from Nordic Fos
- quick response time, fast installation, significant energy savings
Decrease your energy consumption with the new floor heating panels from Nordic Fos. In recent years, development in floor heating has seen a shift from heating coils cast into concrete to light floor heating panels. These provide much more efficient heat distribution, which makes heating your home both faster and cheaper. Nordic Fos new floor heating panels can regulate floor heating temperatures in just 30 minutes. The panels are also easy, faster and cheaper to install.


Impressive response time of just 30 minutes
Where traditional floor heating systems based on heating coils cast into concrete typically have a response time of about 24 hours, Nordic Fos new floor heating panels reduce this response time to an impressive 30 minutes. This means that a room thermostat can easily and quickly regulate heat consumption during the day – e.g. based on the amount of heat being generated in a room by the sun or based on the number of people in the room – who also generate a lot of heat. As a consumer, this saves you a lot of money on heating bills, while also ensuring a much better indoor climate can be maintained.



For all floor types
Nordic Fos floor heating panels are produced for use in all kinds of flooring. With a compressive strength of 40 tons per square metre, all types of flooring can be installed directly on top of the floor heating panels: tiles, natural stone, parquet and laminate flooring, herringbone parquet, etc. – even thin concrete can be cast to create an industrial, fashionable, New York-style floor.
Nordic Fos floor heating panels are also perfect for renovation jobs, where installation height is often a challenging factor. In this regard, Nordic Fos offers floor heating panels with low installation heights, making them suitable for precisely these tasks.

Low flow temperatures ensure energy savings
Requirements for supply flow temperatures are essential in determining energy consumption. Low water temperature creates savings on heating bills. For floor heating which is cast into concrete, the flow temperature requirement often exceeds 40°C and the slow response time makes night setback and thermostat control difficult, which means that these options are often not chosen.
Nordic Fos floor heating panels have a water temperature of 30°C, as well as a fast response time of just 30 minutes. This leads to a better indoor climate in which the thermostat is able to quickly adapt to sunlight and heat, while also allowing night setback.
At the same time, the system meets the DS-469 requirement for lightweight structures, which means that the system can be used as an only heat source.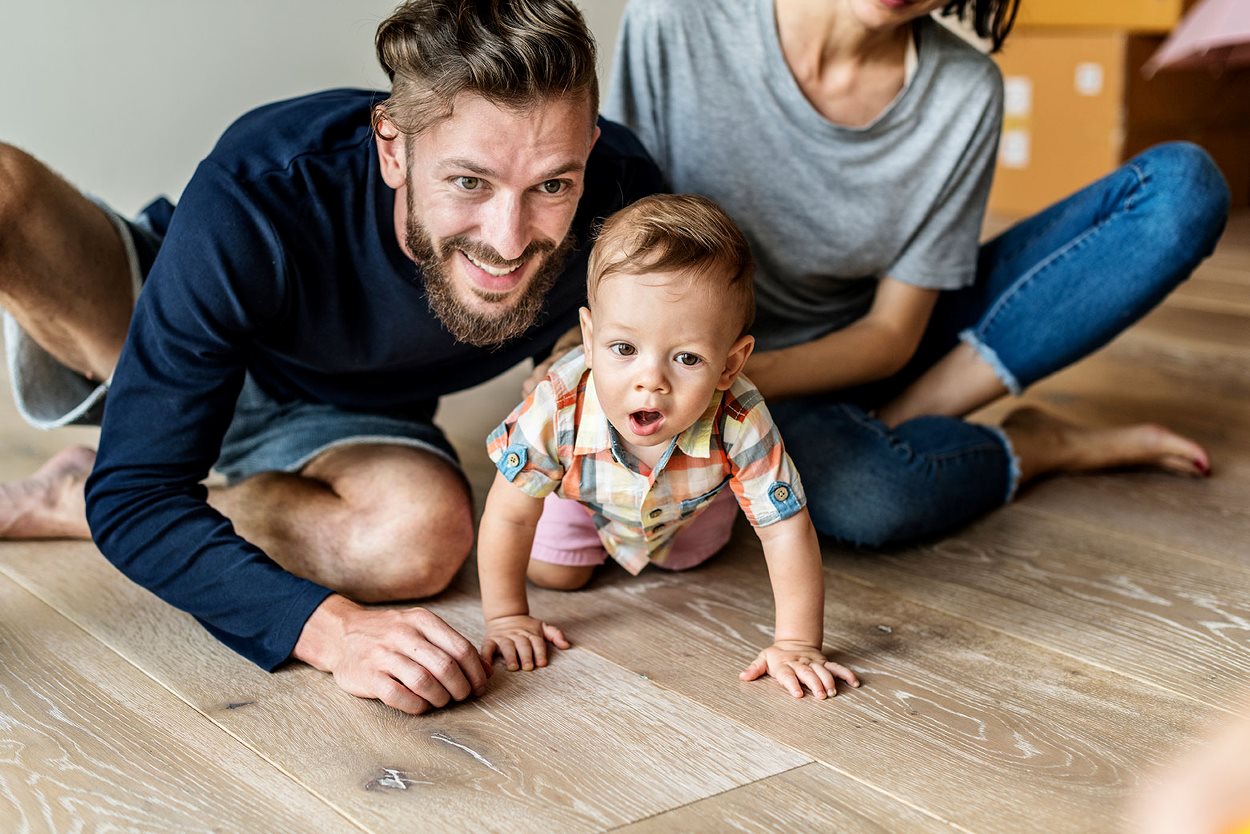 Installation
You can do a lot of the work yourself
Nordic Fos floor heating panel 400 in XPS can be used for all types of buildings. The panels can be laid on stable substrates of concrete, wood, etc., but they can also be laid on other insulation with sufficient compressive strength.
The system gives you the latest, energy-efficient floor heating system with a high degree of comfort, which meets the requirements for low, energy-efficient flow temperatures.
Nordic Fos floor heating panels are an floor heating system with an all-in-one solution. You only need one panel to complete your floor heating work. The panel includes U-shaped tracks for turning the coils + additional tracks for supply flow + aluminium heat distribution across the entire panel. Extra high compressive strength allows almost all types of floors to be installed on top: wooden floor, laminate, tile, etc.
Nordic five-layer floor heating coils are used for Nordic floor heating panels.
(Always use five-layer coils. This prevents creaking when the heat is turned on and off via the thermostat)
Nordic Fos floor heating panels are very easy to lay, and the coils can easily be pushed into the smart Ω-shaped grooves which hold the coils in place immediately. When you install Nordic Fos floor heating, it must be done in consultation with a competent plumber.
Click here to read more about installing a Nordic floor heating system.

Contact
You are always welcome to contact Nordic's customer centre. If you have specific questions about your new floor with floor heating, please contact us here.

The fast response time increases comfort while minimising energy consumption