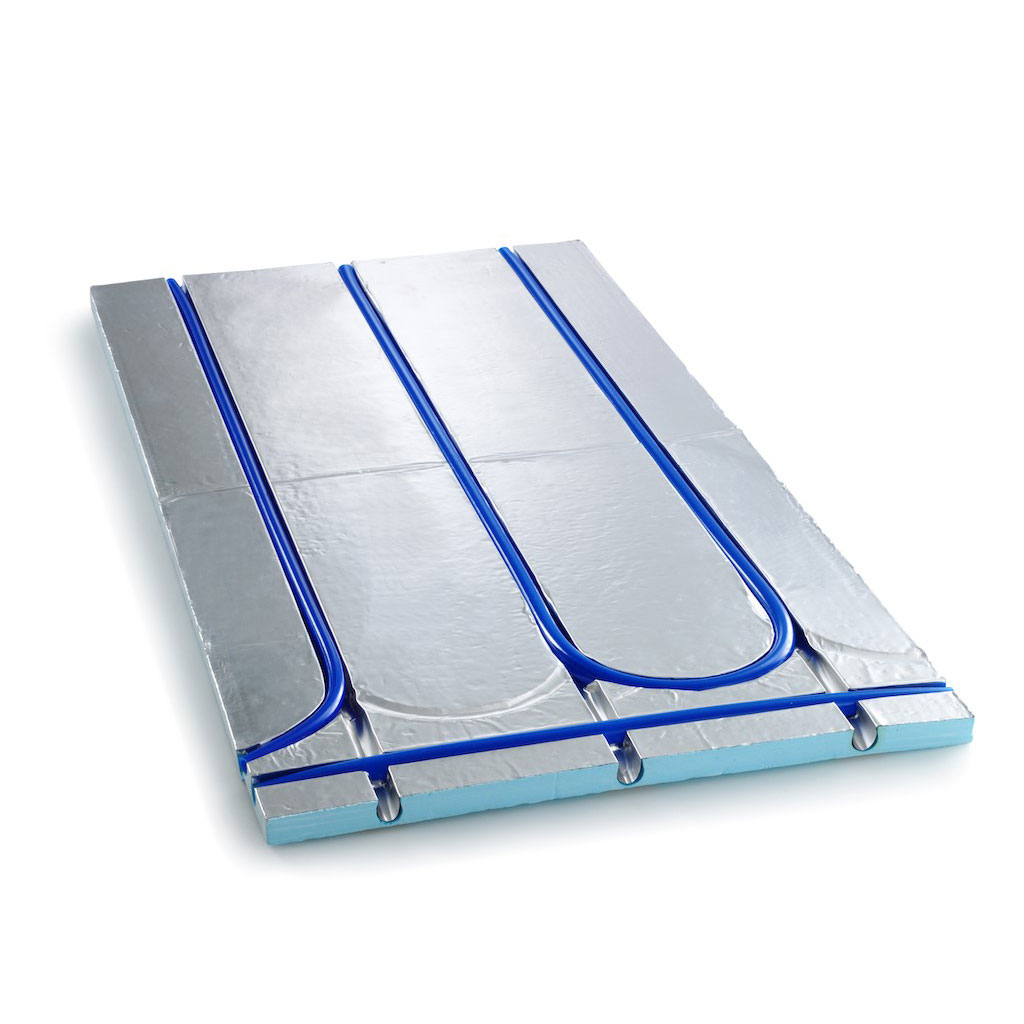 Nordic floor heating panels / Height 25 mm
202531

This model is 25 mm in thickness, has 3 grooves and is for 20 mm pipe
The circuit size is recommended for approx. 25 m² and to fit our 160 meter Nordic Floorheating Pipe. The plate is intended for larger rooms where comfort heat is not a requirement.
We recommend this model fully glued to the substrate.
All types of floors can be laid immediately on top of the floor heating plates: tiles, parquet and laminate floors.
If you need vinyl, carpet or herringbone parquet, a 12 mm plate must be laid as a base on the Nordic Floorheating Plate.
Package size 10 pcs = 7,2 m²
Sold only in whole packages
Price stated is per piece
Læs mere


Size: 25 x 600 x 1200 mm 0.72 m²

XPS 350 kPa. Compressive strength 35 t/m²

CC between tracks: 200 mm

3 tracks per panel

1 circuit approx. 25 m²